We all recognize the power of music and the joy it brings, even in the most difficult times. We need your support more than ever to prepare a carefully chosen mix of small ensemble and online programming and continue to help youth play on!
It is our passionate wish to continue providing instruction and enrichment to support students' musical education, and we are poised to do just that! Help support expanded and enhanced programming for the 2020-21 season so that we can reach more students with online music education, hire coaches for smaller chamber ensembles, purchase more small instruments for first-year students, and give our young musicians the best we can!
Here's what you can do to help Youth Play On!
Donate or increase your giving to provide core support. Our artistic and administrative staff is working tirelessly to ensure our youth can keep playing!
Subscribe to our monthly e-newsletter as ESYO plans for the future, and stay tuned in to our young musicians and their progress.
---
Impact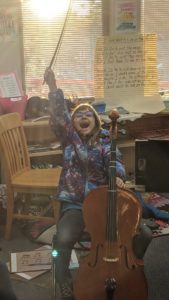 After making your gift to ESYO, visit Oregon Cultural Trust's website and make a gift of the same amount to them. You'll receive 100% of your OCT gift on your tax return next year!
---
Check out how our students and conductors are playing it forward on our YouTube channel, and share a video to your networks as a sweet, musical perk-me-up.
---
Like our Facebook and Instagram pages and share with your networks, and let others appreciate our youth musicians!