ESYO presents its first-ever virtual concert week!
Join us on FB Live: May 19-20-21, 7:00pm
https://www.facebook.com/ESYOrchestras/live/
    Although we can't bring our students together to perform for you in person, we can still celebrate their accomplishments online!  Our spring concerts will showcase youth musicians from each orchestra, with videos compiled and shared on the three nights of their originally scheduled concerts. We'll hear from our conductors, honor graduating seniors, and share appreciation for all!
We also want to join the united musical family in offering solace through music to essential workers across the globe. Our Virtual Concerts will be dedicated to their tireless work and heroism. We are grateful to David and Amy Fulton, our generous Virtual Season Title Sponsors, who have given so generously to help us through this time, and far into the future!
CLICK HERE TO JOIN OUR FACEBOOK EVENT!
Tues. May 19 – String Academy 2 and Little Symphony
Wed. May 20 – Junior Orchestra
Thur. May 21 – Youth Symphony

No tickets required! If you would like to make a donation toward the concerts, please CLICK HERE – and thank you!
Spring 2020 Virtual Season Title Sponsor
     David Fulton is an alumnus of our youth orchestras, some 60 years ago. He never forgot his youth orchestra experience which, in his words, "changed his life." He wanted to very much to give something meaningful back to the youth musicians of today.
     But we never imagined the magnitude of ongoing support he and his wife Amy would provide. Not only with a memorable day last fall featuring the astounding performances of violinist James Ehnes, but with continued, steady  support to see us far into the future. This includes a generous donation to help ESYO through this particularly challenging time.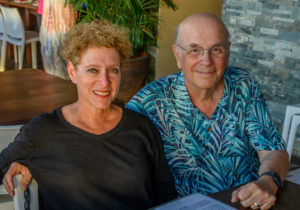 We are pleased to recognize David and Amy Fulton as our Virtual Season Title Sponsors. Their benevolence, and devotion to music and young musicians, is simply unparalleled. We are truly and sincerely grateful for their continued generosity.