Can you sponsor a deserving youth musician?
For just $75, your name will appear under theirs in the concert program – just like in a professional symphony. Or, you can sponsor an instrument or a whole section!
Deadline is November 30, 2018 for the winter concert program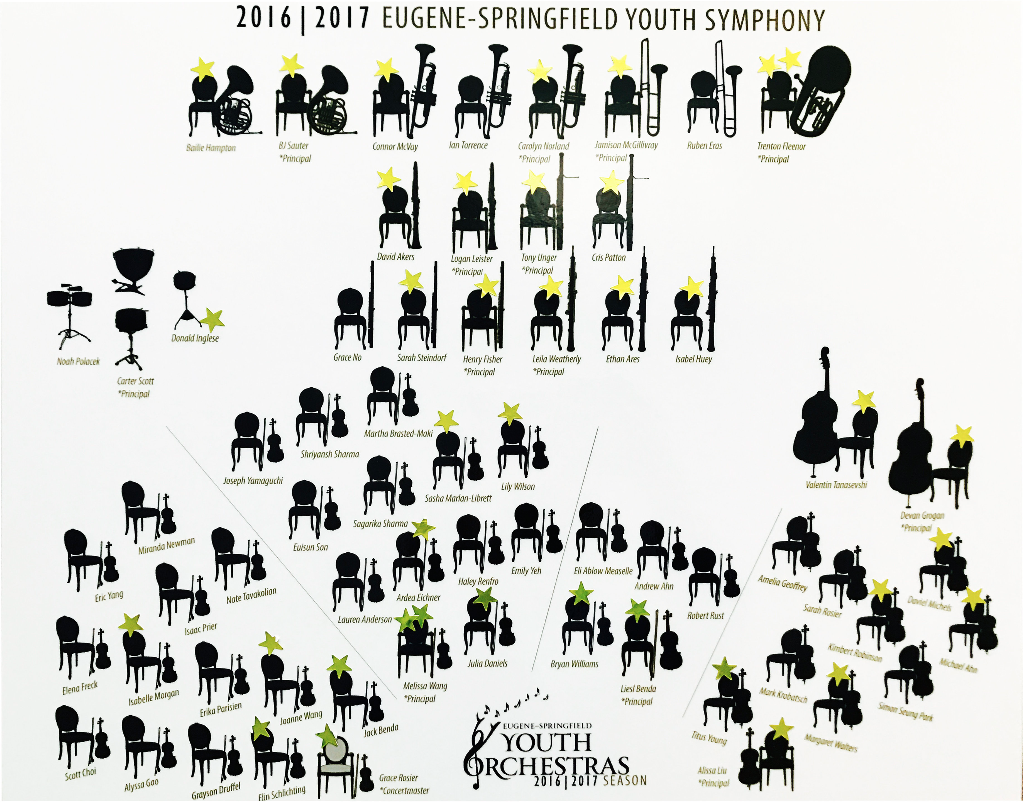 Stars will denote sponsored chairs, like in this previous year's poster. It will be displayed at concert and on FB! As a sponsor, your name will be listed in the concert program under your musician's name. Plus you get a FREE ticket to any ESYO concert!
Purchase musical chairs online below, or call 541-484-0473, or send a check to ESYO, PO Box 5666, Eugene, OR 97405. THANK YOU!