YOU DID IT! You helped raise over $26,000 for String Academy scholarships!
The Lively-Iwatsu Music Scholarship Fund will bring more and more children the chance to discover the joy of learning a musical instrument. Learn more about String Academy here!
Our sincere thanks to Kirk Lively and Cory Iwatsu, for their generous matching challenge donation, and for starting this wonderful new fund!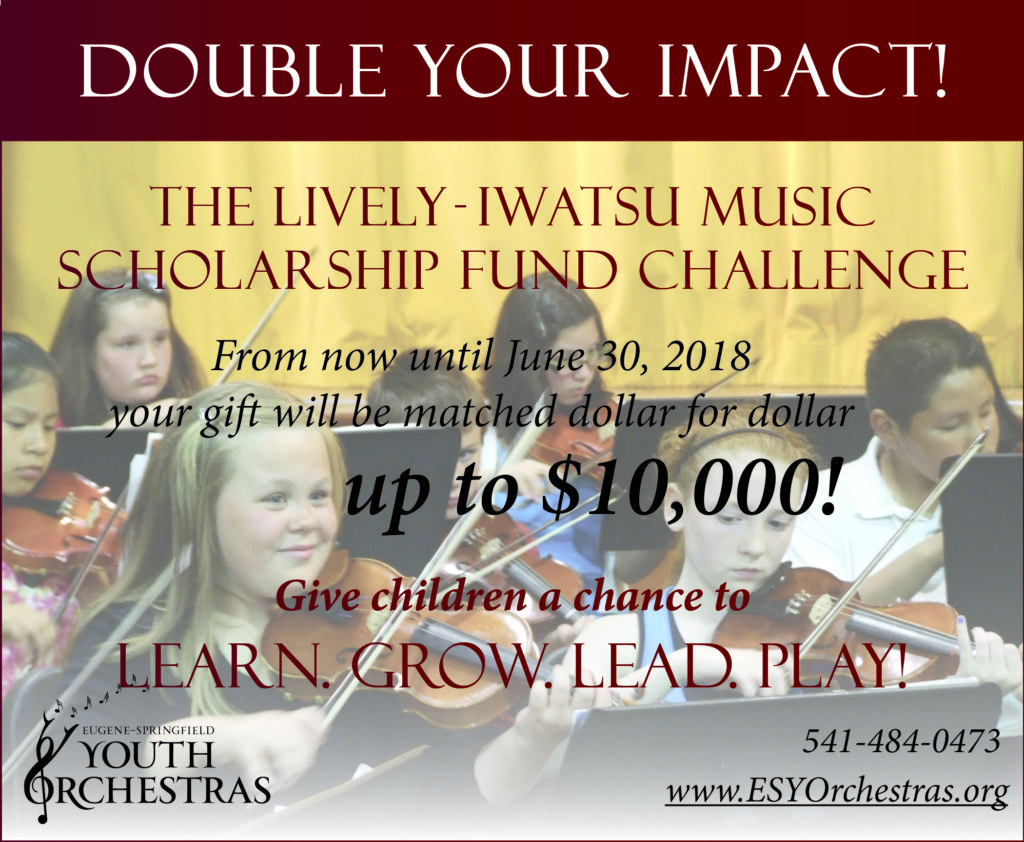 Your gift can open a lifelong door to young musicians in our community – children who otherwise would not have access to ESYO's music programs. THANK YOU!