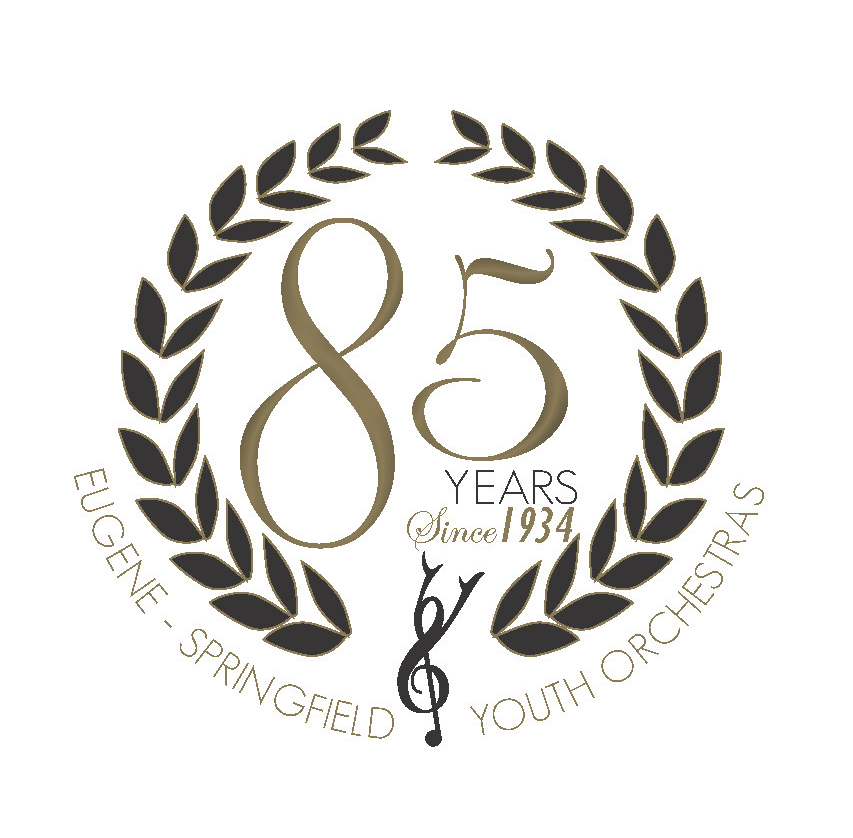 Our vision is to inspire and lead students on a journey of discovery through orchestral instruction and performance. We do this by offering the highest-quality instruction progressing from beginning classes to advanced orchestras, offering need-based program and private lesson scholarships, and collaborating with area schools and arts organizations. ESYO continues to enrich and encourage young musicians, helping to grow the culture of music education in our community.
Join us for the First Concerts of the 85th Anniversary Season!
Two wonderful evenings of youth music:
On Tuesday Dec 11, Little Symphony and Junior Orchestra will perform Mozart, Dvorak, Anderson and more. The final piece of the concert will bring both orchestras together on stage for Trepak from the Nutcracker!
On Wednesday, Dec 12, the Eugene-Springfield Youth Symphony will fill the auditorium with Borodin, Bizet, Glinka, and Gershwin. A highlight of the evening will be Lalo's Symphonie Espagnol played by violin soloist and concerto competition winner Isabelle Morgan!
Both concerts promise to provide an enjoyable evening of beautiful music. You'll be delighted and amazed by the young musicians of our community!
Highlights from last season: