Can you sponsor a deserving youth musician? It's a great way to show your support!
For just $75, your name will appear under theirs in the concert program – just like in a professional symphony. Or, you can sponsor an instrument or a whole section!
Deadline is November 29, 2017 for the winter concerts!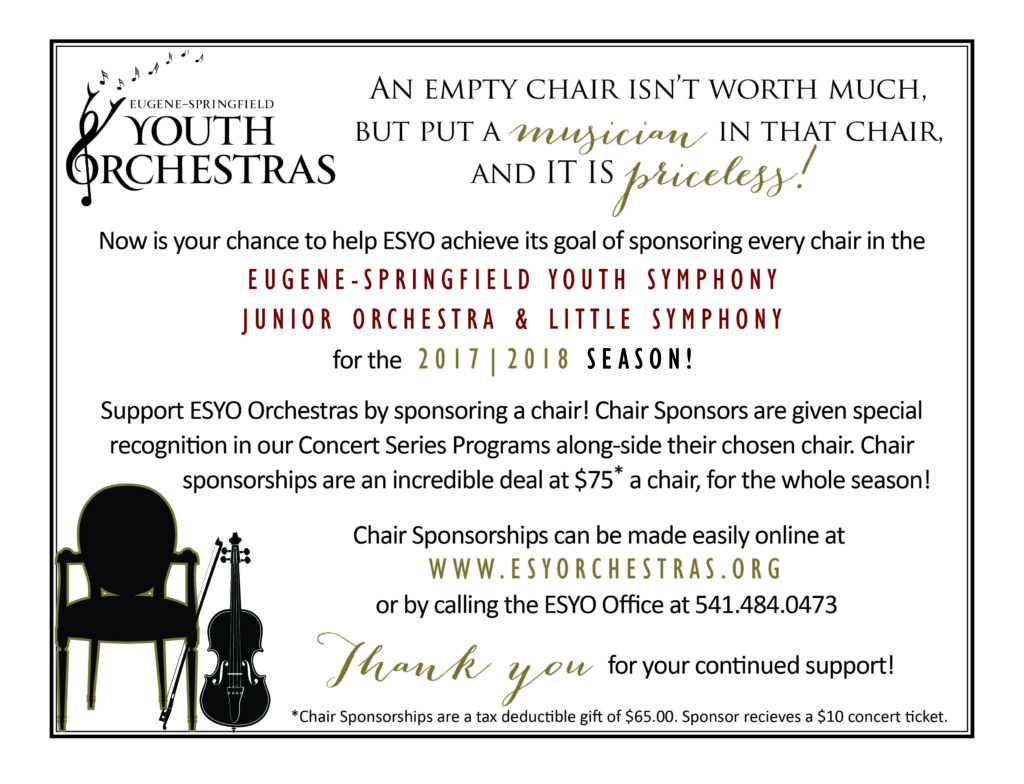 As a sponsor, you receive one ticket to any ESYO concert and your name listed in the concert program under your sponsored student's name. Sponsorships may be purchased online below or by contacting our administrative office at 541-484-0473, or by mailing a check to ESYO, PO Box 5666, Eugene, OR 97405. Please be sure to mark that your donation is for a chair sponsor, and if you have a chosen instrument or musician. We are grateful for your continued support!