WHAT A WONDERFUL OPPORTUNITY!
We are rolling out a special campaign to raise funds for the new
* Lively-Iwatsu Music Scholarship Fund *
The incredibly generous founders of the fund will match up to $10,000 if we can raise it by June 30, 2018. YOU CAN HELP GIVE CHILDREN THE GIFT OF MUSIC!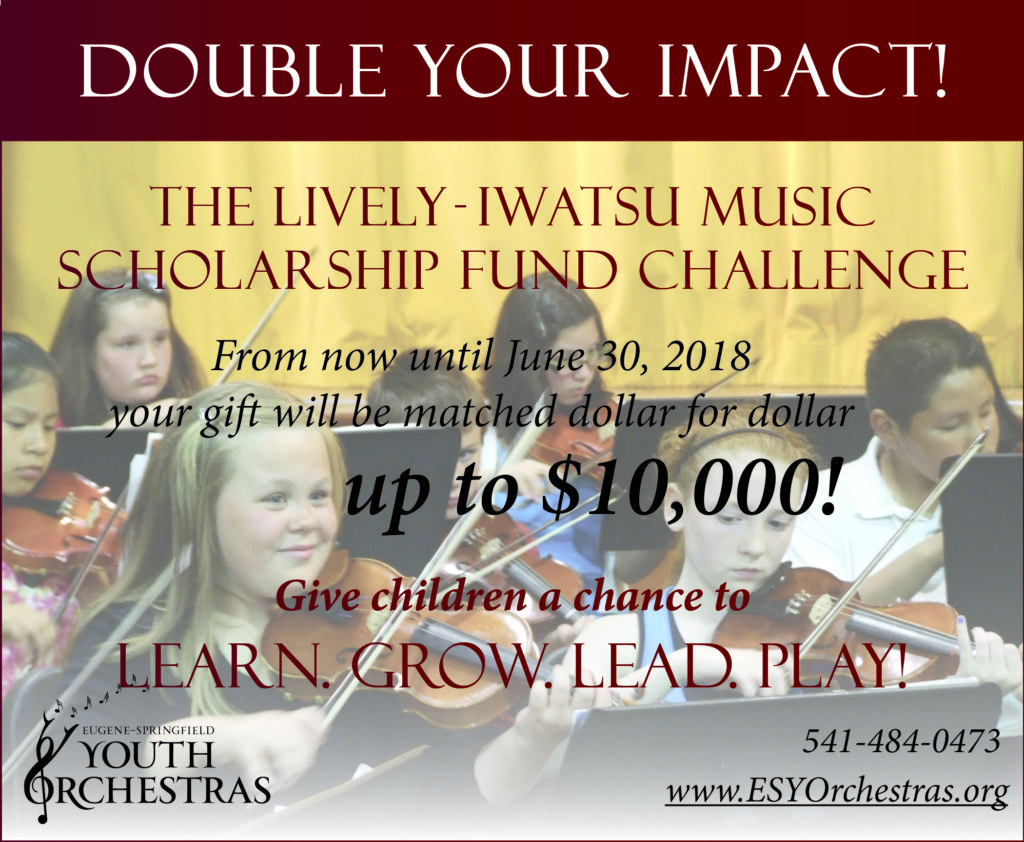 Your gift can open a lifelong door to young musicians in our community – children who otherwise would not have access to ESYO's music programs. THANK YOU!
Time Left to Meet the Match!