Make friends, make memories, make MUSIC!
For 3rd, 4th, and 5th Graders at Adams, Edgewood, Gilham, Howard, McCornack, River Road, Willagillespie, Yujin Gakuen elementary schools! Class schedules to be announced soon!
Choose from violin, viola, cello or bass
Highly-qualified teachers
Unlimited need-based scholarships
We provide the instrument!
Give your child the gift of learning a stringed instrument. It's a gift that can last a lifetime!
In String Academy class, your child will…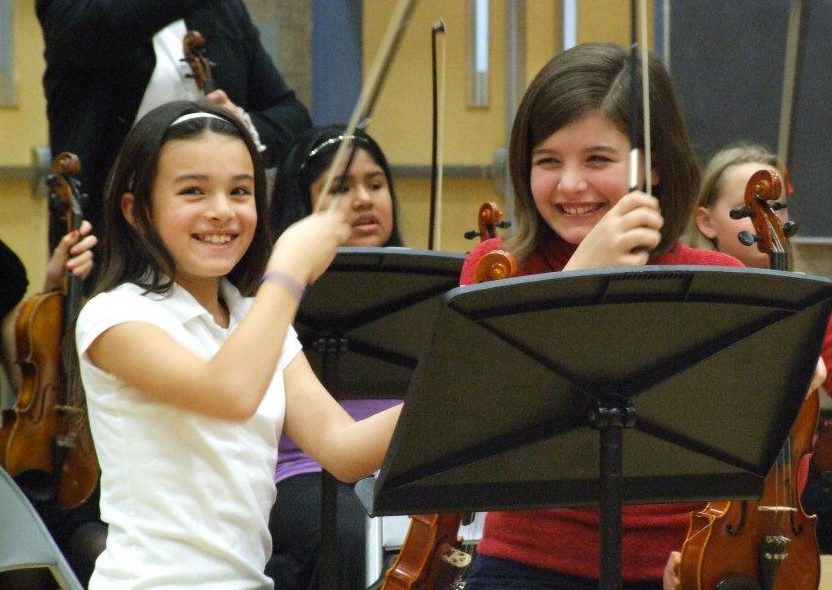 – Learn to play one of four string instruments: violin, viola, cello, or bass
–  Read notes and play full songs.
–  Get familiar with proper technique and posture.
–  Perform in two concerts in front of a live audience!
–  Make new friends and meet students from many different schools.

Why does this matter?
– Children with music instruction score higher in spatial and arithmetic skills.
–  Students who participate in orchestra have the lowest levels of use of alcohol, tobacco and drugs among any group in our society.
– Nine out of ten adults and youth who play instruments agree that music making brings the family closer together.
No Instrument? No Problem! ESYO rents quality instruments from our own inventory for a very modest rental fee. Just fill out the instrument rental form in your registration packet, and turn it in along with the rest of the forms.